win the riding Grand Prix 2023 in Spain
We were able to win the St. George Gold Medal Champion of the Young Riders Individual Elite Andalusia 2022 Andrea Ruiz Junco from Málaga for our sponsoring project.
Be part of a fine team of supporters who will help Andrea and her horse Quicksilver to participate in qualifyings and finally win the Grand Prix 2023 in Madrid!
18 - 19 FEB = 675€
CDN** C.H. LOS ALBARDONES-COPA ANCCE
++ date to be confirmed ++
11 - 12 MAR = 900€
CDN** GRANADA HIPICA – CLUB DEPORTIVO GRANADA
++ date to be confirmed ++
1 - 2 APR = 875€
CDN*** DOS LUNAS – COPA ANCCE / SOTOGRANDE
++ date to be confirmed ++
1 - 4 JUN = 1.250€
CTO. ESPAÑA ABSOLUTO + ADAPTADA + MASTER Nacional / LAS CADENAS / MADRID
++ date to be confirmed ++
Andrea is a highly talented rider who pushes her horse to peak performance with a gentle hand and natural ambition.
She comes from a loving family with two other siblings. All of them are dedicated to riding. And so the whole family teaches all of them, both youngsters and adults, and at the same time manages a stable with two dozen school horses.
An important detail about Andrea Ruiz Junco: she is studying podiatry in Spain, an academic training in Spain that finally entitles her to treat the lower limb like a specialist, both surgically and with less invasive measures. However, this training is completely self-financed. There is no state support and it takes about 5 years to earn the first euro. Anyone who learns this is a man of conviction.  
The financial means are therefore also very limited at the same time, but her parents nevertheless made it possible for her to participate in all the important regional competitions and thus made her first dream possible, winning the Andalusian Championship in St. George!
Now there are new challenges to be mastered and the chances to perform very well as rider and horse at the Grand Prix 2023 require a high commitment of time and money. And this is where we come in as sponsors. Because only we can guarantee that the energy and time invested will lead to great success. Without us, no participation. And no participation means a missed opportunity to participate in the victory of our highly motivated athlete from our medical circle here in Málaga.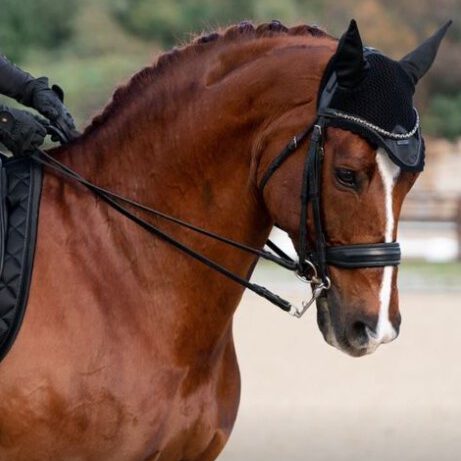 bronce champion St. George (66.912%) in the absolute Andalusian Dressage Championship 2021, and now looking for new adventures exclusively with Andrea.
Data
LAC: 118447
YEAR: 2022
NAME: QUICKSILVER
AGE: 10
COAT: Sorrel
BREED: Hanoverian
SEX: MALE
MICRO: 276020000223193
FHT: AN

OWNER: Alberto Juiz Runco

Owner Alberto and Quicksilver in 2021
bronce Champion St. George Andalusia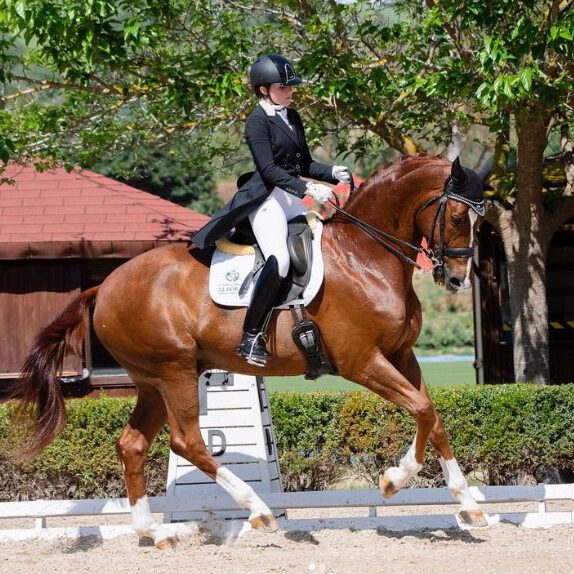 Andrea Ruiz Junco & Quicksilver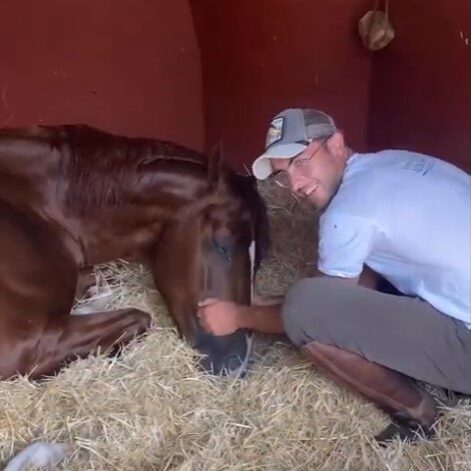 CHD El Andalús at "Colegio Alborán" in Marbella
A very important stable for all young people in the region of Málaga to prepare for dressage competitions in classical riding. With heart and mind.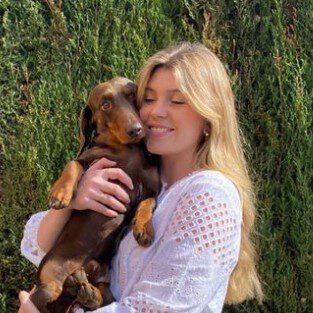 loves to take her time with friends, family and her animals. Curious? Download CV ANDREA RUIZ JUNCO.
Choose how to help
any help is welcome.
Sponsorship can be deducted in the form of advertising expenses in the tax return.
And if you only give once a month, please think about Andrea next time.